Many parents of children with Autism Spectrum Disorder (ASD) report that their children often place themselves in danger by wandering off, or "eloping." Adults with autism are also at risk; as well as individuals with intellectual disabilities or Alzheimers. Individuals who have not wandered off before may still be at risk.
According to a study "Occurrence and Family Impact of Elopement in Children with Autism Spectrum Disorders," which surveyed 1,367 families with children diagnosed with ASD (between 4 and 17), 49 percent of families reported that their child had attempted to wander off at least once after age 4. Out of that 49 percent, 316 children went missing long enough to cause concern.
Children eloped most commonly from their home, a store, classroom or school. Nearly half of parents said their child's elopement was focused on an intent to go somewhere or do something, versus being confused or lost.
People with autism often take off to follow an interest or point of attraction.
Some people with autism are attracted to water, which may be due to its sound, appearance, or calming feel.


According to the National Autism Association, drowning is among the leading causes of death of individuals with autism.
Some people with autism are very interested in vehicles and are attracted to open roads.



Crowds or noisy places may cause a person with autism to feel overstimulated and increase chances of elopement.


Prevention
1. Make Sure Your House Is Secure
You can ask a locksmith, security company, or contractor to make your home as escape proof as possible. Some examples of added safety features can include dead-bolt locks that require a key on each side, an alarm that goes off when the door opens, placing locks above your child's reach, or having a locked fence around your house.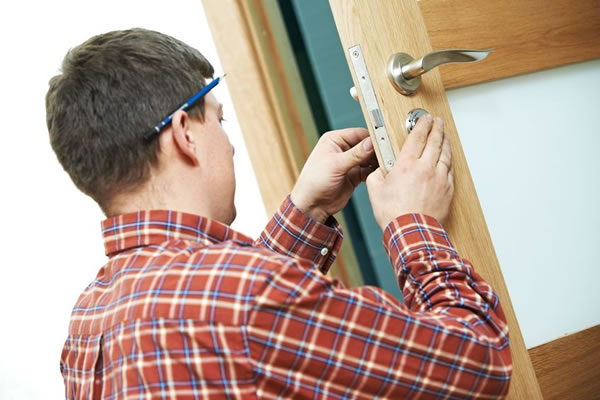 2. Use a GPS Tracking Device
Consider a GPS tracker such as the one made by AngelSense. A GPS tracker can locate your child in the case he/she goes missing/wanders off. There are several other brands which you can find in a Google search. AngelSense has a good reputation within the Special Needs community. Find out more about how GPS Trackers like AngelSense work in the video below.

3. Give Your Child/Adult a Custom ID Bracelet
On the bracelet you can include your child's name, phone number, address, etc. You can also state if they have autism, are non-verbal, have allergies or other relevant medical information. For some children who do not like to wear jewelry, parents have used temporary tattoos to display their child's identifying information.


Check out Medical Alert ID Bracelets and SafetyTat Child ID Tattoos!

4. Get Your Child Swimming Lessons or Teach Him/Her to Swim
Many YMCA locations offer swimming lessons for children with special needs. Ask the instructor to make sure your child can swim with clothes on, because he/she will likely be dressed if he/she wanders off. Even if you teach your child to swim, he/she still may not be safe in water. Fence off pools/hot-tubs/ponds on your property and consider asking neighbors to do the same and letting them know that your child may wander.

5. Introduce Yourself and Your Child to Your Neighbors
If your neighbors know you and your child, they are more likely to stop your child if they see him/her walking alone. Provide a picture to keep the image of your child fresh in their minds.



6. Inform First Responders in Your Area
Inform the local police officers, firefighters, and EMT's about your child. If possible, introduce them to your child. Give them an informational handout that includes your child's name and your contact information. Include a statement about your child on the handout (e.g., has autism, is nonverbal, has a tendency to wander). This will keep first responders on alert and they will be more likely to react if they see a child walking alone.



7. Teach Your Child About Safety
To the best of yours and his/hers ability, teach your child to stay with a familiar adult at all times and to notify someone if he/she needs to go somewhere. Also teach them what to do to stay safe if they find themselves alone.
Obviously, communication skills and the ability to understand about safety awareness play a large role in whether your child can learn to protect himself/herself; however, we should still make every attempt to teach these skills. Children who have trouble understanding language may benefit from a social story to teach them about safety. A social story is a practical description of what can occur or how to do something, in a storybook format, often with pictures. Here is a link to five safety social stories made for children with autism: https://www.twigtale.com/autismspeaks.
Additional Information:
If your child is in school, inform his/her school about the potential for wandering. Share all of these facts and tips with your child's school. Have a meeting about how to prevent your child from wandering. Create a safety plan in writing with your child's school team and make sure this plan is included in your child's individualized education plan (IEP).
In general, make a point to increase awareness about autism and wandering. If people know about it, they are more likely to react to a potential wandering situation.
RESOURCES:
Big Red Safety Tool Kit: A Digital Guide for Caregivers
This tool kit from the National Autism Association is designed to provide guidance and support to families with children with autism at-risk of wandering.
Download the kit here!
The kit contains the following resources:
Caregiver Checklist Tool
Family Wandering Emergency Plan
Autism Elopement Alert Form: Person-Specific Information for First Responders
Swimming Lessons Tool
Root-Cause Scenarios and Strategies
Stop Sign Prompts
Social Stories
Caregiver Log
Sample Wandering Prevention IEP Letter
Tracking Technology Information (Steps to Take, About, Types)
General Awareness Letter
Five Affordable Safety Tools
Resources

Big Red Safety Tool Kit: A Digital resource for First Responders
This kit, also from the National Autism Association, is designed to help first responders have a better understanding of autism and how to respond in an emergency situation involving an individual with autism. Download the kit here!
The kit contains the following resources:
Autism Overview/Autism Behaviors
Autism and Wandering Information
First Responder Checklist
First Responder Tips
First Responder Notification Form
Guidelines for Missing Persons with Special Needs (NCMEC)
Resources
Thank you for visiting educationandbehavior.com, a free resource for parents, caregivers, educators, and counselors! We provide academic, behavioral, and social-emotional support for children. Follow us on Facebook!
What did we miss? Comment below with your own facts or prevention tips about wandering.
Please share this resource!
Recommended Articles:
15 Behavior Strategies for Children with Autism
12 Ways Schools can Support Children on the Autism Spectrum